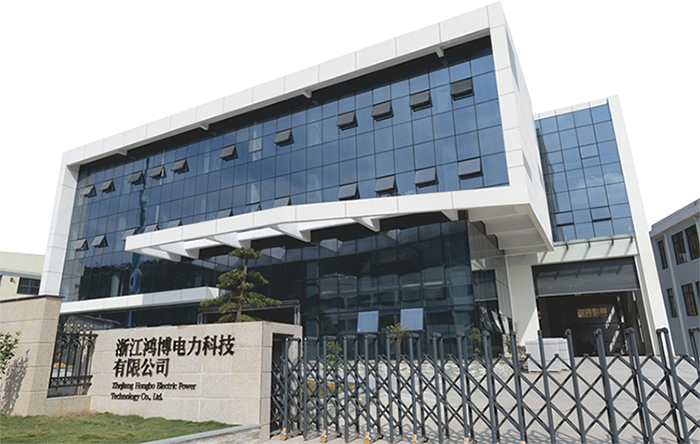 Zhejiang Hongbo Electric Power Technology Co, Ltd. is a leading private enterprise specialized in the electrical field.We integrate scientific research, development, manufacturing, and installation to ensure comprehensive solutions for our customers.
Our success is driven by lean scientific management, advanced production and testing equipment, and high-quality after-sales service, ensuring the stable development of Hongbo. We prioritize technology integration and continuous quality improvement, reflected in our lSO, CCC, COC, and AAA certifications.
At Hongbo Power, we firmly believe in the role of technology as the primary productive force. Each employee is dedicated to increasing the technological content of our products, creating high-quality solutionsthrough innovation.
Our company operates in two major business units: the High and Low Voltage Complete Equipment Business Unit and the New Energy Business Unit. Our products have been tested and recognized by relevant authorities and have been widely applied in fields such as power, finance, healthcare,communication, chemica, semiconductor, and real estate, meeting the personalzed needs of our customers.
Hongbo Electric places utmost importance on pre-sales, during sales, and after-sales service, and customer satistaction is the driving force for us to continue moving forward. With a commitment to innovation and development,we uphold the business philosophy of "technology as the guide and quality as thedevelopment," providing customers with efficient, safe. and reliable products.
Corporate slogan
Innovation, encouragement, cooperation, and win-win situation.Innovation, encouragement, cooperation, and win-win.
Corporate vision
Integrity, cooperation, and growth into a forward-looking enterprise in the field of smart electricity and power management.
Business philosophy
Create value for customers and grow together with the company.
Our Mission
Committed to researching and developing high-quality power protection and monitoring systems, and proposing solutions to create more reliable, safer, more energy-efficient, and more environmentally friendly power systems for customers.
Close to talent highlands and industrial chain gathering places, and implement multi-location collaborative talent layout
At present, Ou Metallurgical Semiconductor is headquartered in Shenzhen and has set up R & D centers in Shanghai, Zhuhai, Suzhou and Xi'an. The company's team of research and development personnel accounted for more than 85%, are from the world's leading chip design companies, the average experience of more than 15 years.